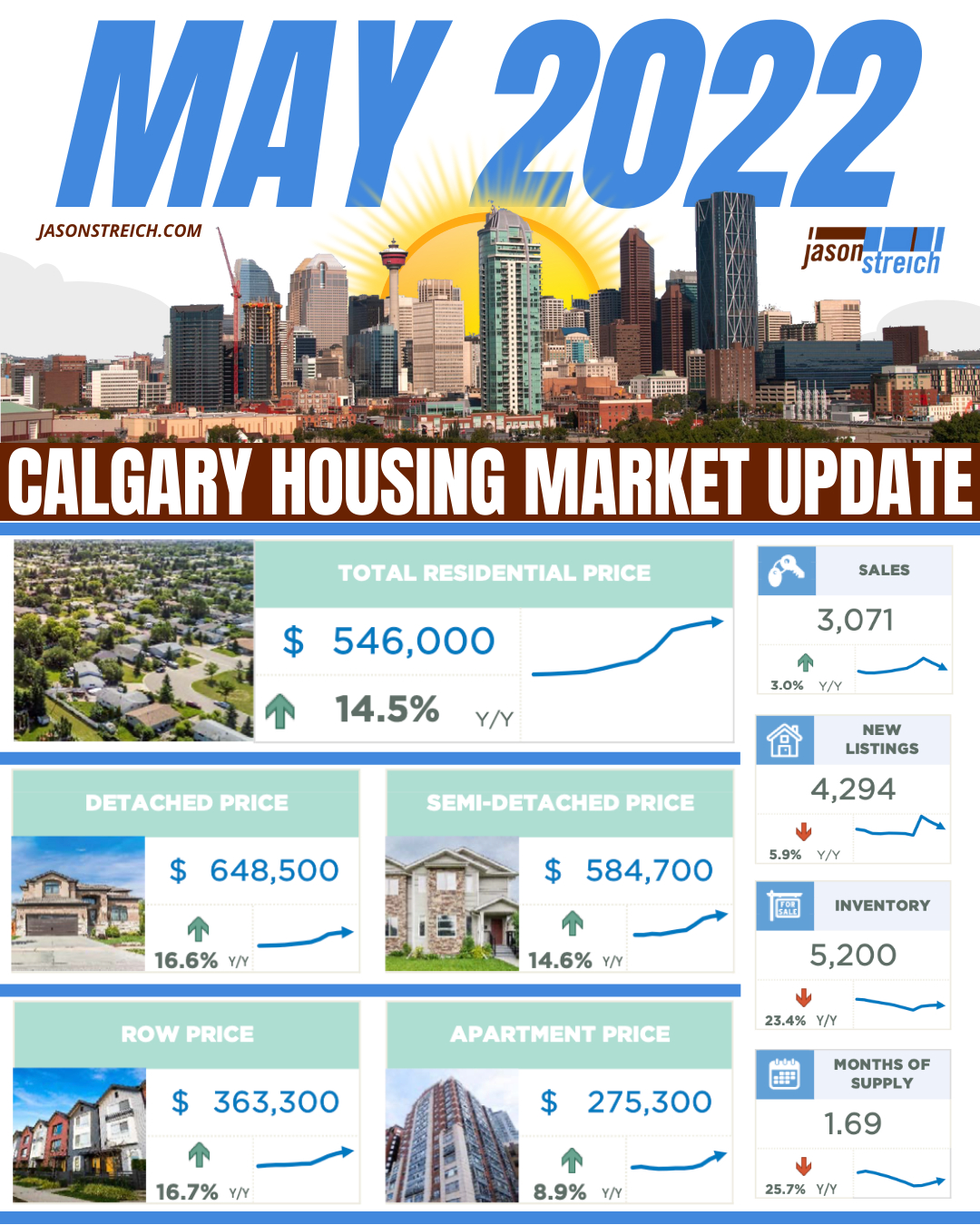 Sales activity slowed down in May with 3,071 sales but levels are still slightly higher than last year's record high + are far stronger than typical levels of activity recorded in May.

There was a decline in new listings but a strong pullback in sales was enough to cause inventories to trend up relative to levels seen over the past few months. The monthly gains did take off some of the pressure in the market but with just under two months of supply, the market continues to favour the seller.

The tight market condition contribute to further price gains in the market, but the pace of growth has eased relative to what occurred over the previous four months. Overall, the benchmark price reached $546,000 in May, over 14% higher than last year's levels.

Are you in the market to sell your home? Contact me to discuss how this impacts your decision!

Jason Streich⁠
Greater Calgary Real Estate⁠
403 807 2204⁠
jstriech@shaw.ca⁠

Click here to read the full Market Stats Package.